Brief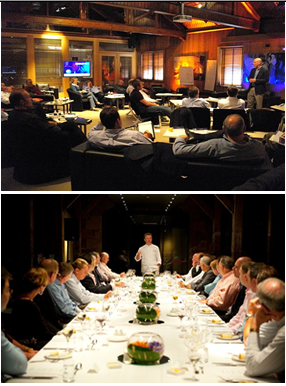 Create a relationship-building event for 20 key financial services executives.
Solution
Cut-Through Creative!
Great Location!
Fabulous Venue!
Smooth and Efficient Logistics Management!
CEO Level Content!
Unique Presentation Format!
Live Global Video Links!
International Chef!
Innersphere…a top to bottom design and delivery of an on-going program of CEO-level retreats which creates opportunities for ING senior management to build alignment and relationships with ING's key client base.
Result
From the moment we provided the experiencedna team with the brief, we immediately felt a strong sense that our needs were understood. You took the time to ask questions and were able to value add with ideas from the first meeting. Naturally this understanding led to you being successful when you made your pitch. Everything, from the name of the program, to how we would create the intimate but professional environment for our guests, to how we should (or shouldn't) present our material were thoroughly considered and thoughtfully suggested.
It's great to work with a team that has a creative spark and energy and this is what you have brought to Innersphere and to the broader team. Although Innersphere is an ING project it was very clear to me that ExperienceDNA had a vision and a passion for it. In my view this is really how a great partnership works, through sharing a common goal and having the passion to make it successful together.
Head of Key Account Management
Distribution